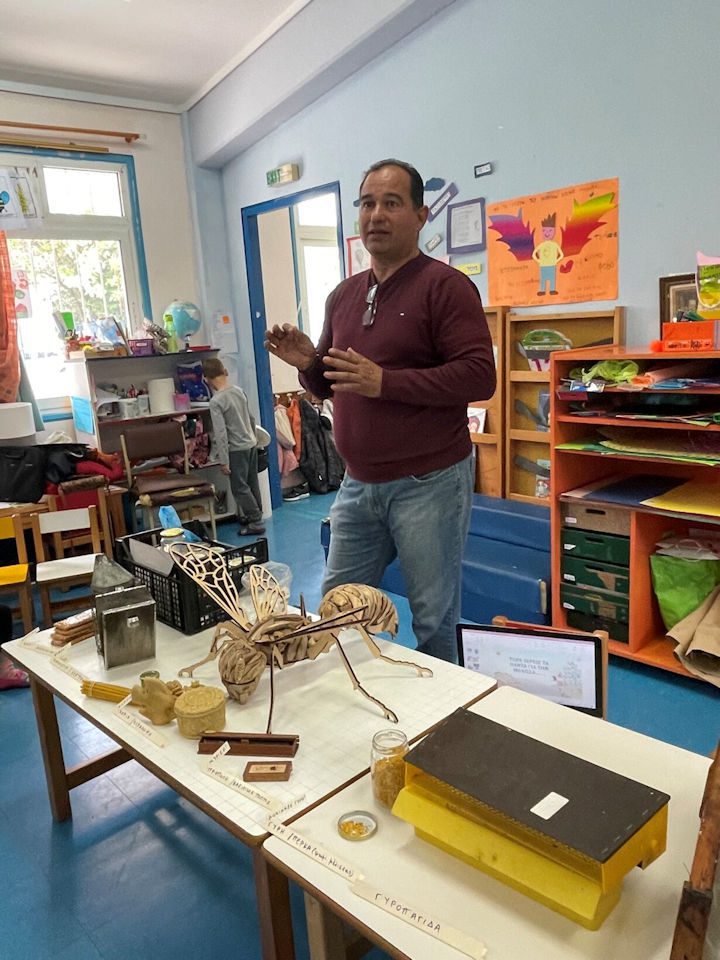 By ft
On the 10th of May 2023 we had the pleasure of presenting "the Magical World of the Bee", an experiential lesson – See, Touch, Smell, Try – at New Madytou's Kindergarten.
The children had the opportunity to learn the vocabulary corresponding to the morphology and biology of the bee, the products it produces, as well as beekeeping. There was a demonstration through "Props", followed by a Power point presentation and finally the children had the opportunity to see up close, try the bee products and also catch a day's live bees (they miss the ability of stinging)! In the end we all had fun together in the yard playing "The bee passes"!
Thank you very much for this invitation, we are happy to pass on our knowledge to our children – our little bees!!